Did Mommy Say Sorry? is made up of a group of friends who spent over a year playing music with no band name.
It's not because they hadn't tried to name the band, it's that they struggled to find a name that everyone could agree on.
Then one day, during a break from playing at practice, the phone rang for Todd. The band had already discussed and shot down a handful of band name ideas that day, when they couldn't help but overhear Todd ask, "did mommy say sorry?", over the phone. For some reason, the phrase and its delivery cracked everyone up. When it was suggested that "Did Mommy Say Sorry?" become the band name, finally, everyone agreed.
The Band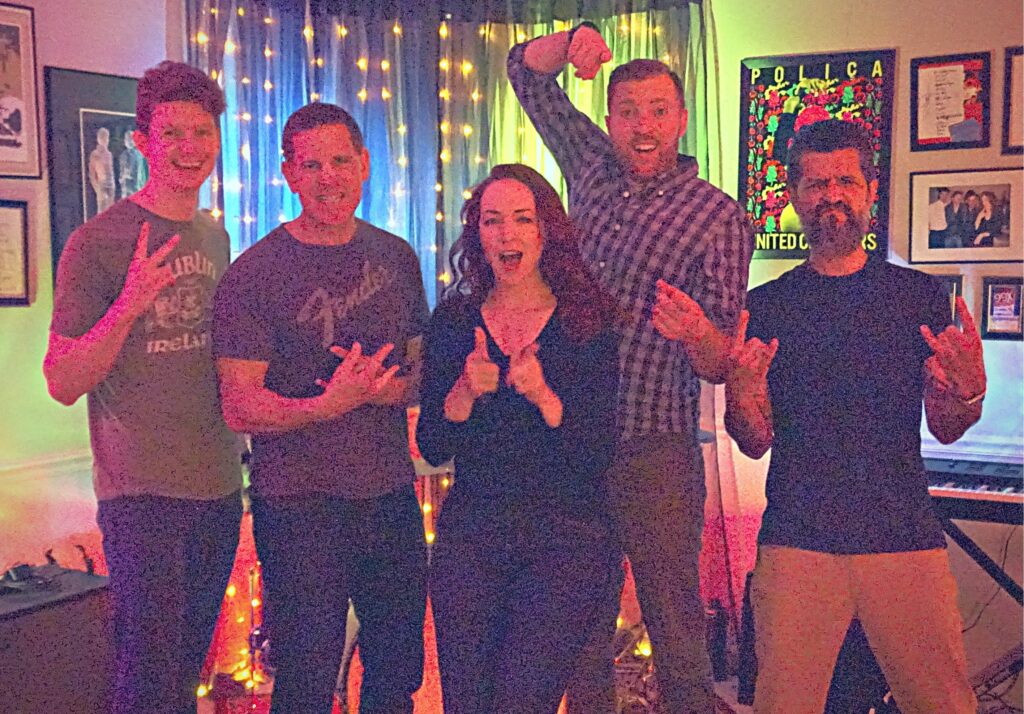 Alyce Green – vocals
Marco Corales – bass guitar
Rob Lawrence – drums
Todd Samalin – guitar
Brian Byrne – guitar, keyboard, and vocals
Did Mommy Say Sorry? has also been fortunate to play with some of Atlanta's best musicians! We thank those who have taken the stage with us in the past, including Rob Disner, Kenny Howes, and Davin Gerber.
The Mix
Did Mommy Say Sorry? plays a variety of cover songs from bands like Tom Petty, INXS, Smashing Pumpkins, Radiohead, Weezer, Garbage, Nirvana, Blur, Stone Temple Pilots, Oasis, BRMC, Hole, and R.E.M.
See the current list of songs on the Music page!